The Advantages of Hiring a Virtual Assistant
Unlock the power of cost-effective staffing solutions with our Virtual Assistant services at RealCloud Solutions.
A Virtual Assistant provides cost-effectiveness, flexibility, expertise, and enhanced productivity, making them a valuable asset for any business looking to streamline operations and maximise efficiency.
By outsourcing repetitive or time-consuming tasks to a Virtual Assistant, you can free up your time and energy to focus on strategic initiatives, business development, and growth opportunities.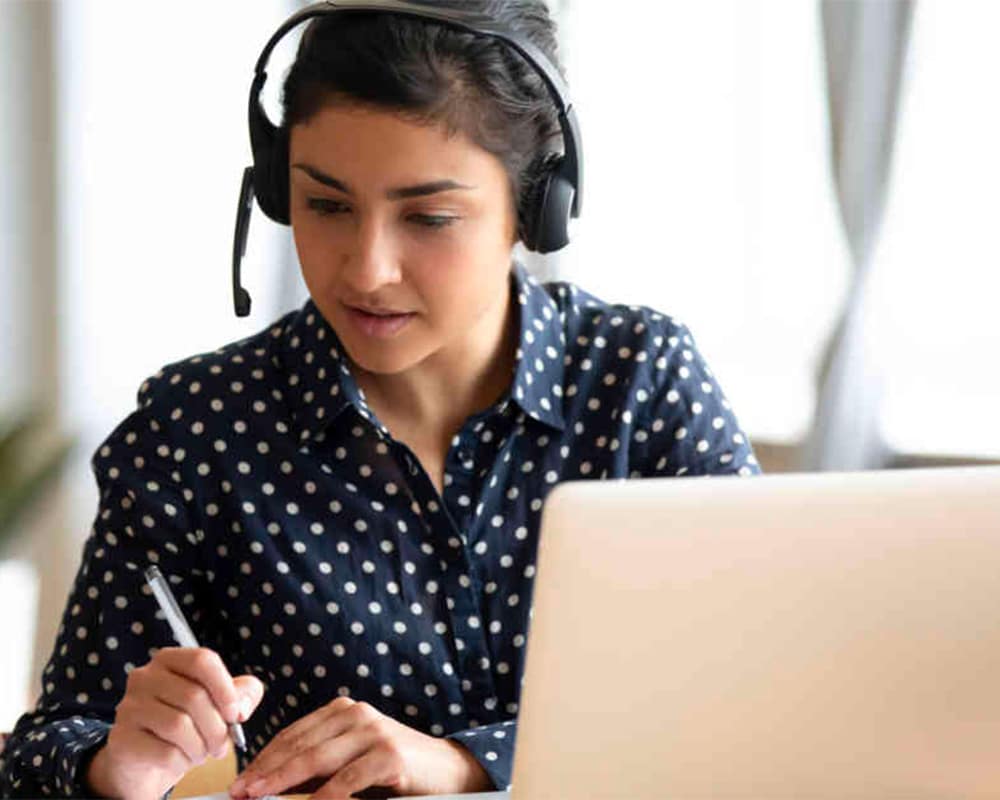 Streamline your operations, reduce costs, and achieve greater business success.
The Benefits
As a trusted provider, we offer tailored solutions to help businesses thrive by efficiently managing their tasks and operations. By hiring our Virtual Assistants, you can experience the following benefits:
Cost Savings: Traditional staffing methods can be costly, with expenses including recruitment, training, benefits, and office space. Our Virtual Assistant services eliminate these expenses, allowing you to access top-notch talent at a fraction of the cost.
Flexibility and Scalability: We understand that business needs can fluctuate. With our Virtual Assistants, you have the flexibility to scale up or down as per your requirements. Whether you need assistance for a short-term project or ongoing support, our virtual staffing solution provides the necessary flexibility.
Increased Productivity: Our highly skilled Virtual Assistants are experts in handling administrative tasks, managing calendars, marketing support, conducting research, general accounts, and so much more. By delegating these tasks to our professionals, you and your team can focus on core business activities, resulting in increased productivity and efficiency.
Global Talent Pool: With our virtual staffing solution, you can tap into a diverse talent pool of Virtual Assistants. We carefully select and match Virtual Assistants based on your specific requirements, ensuring you have access to the right skill sets and expertise.
Time Savings: Recruiting and training new staff members can be time-consuming. Our Virtual Assistants are already experienced professionals, saving you the time and effort involved in the hiring process. They can seamlessly integrate into your business operations and start delivering results immediately.
Remote Collaboration: Our Virtual Assistants are equipped with the necessary tools and technology to collaborate effectively with your team remotely. Through seamless communication channels, you can easily delegate tasks, provide instructions, and maintain regular updates, ensuring smooth workflow and continuity.
Experience the advantages of our cost-effective staffing solution by hiring our Virtual Assistants. Let RealCloud Solutions be your partner in streamlining your operations, reducing costs, and achieving greater business success.
Virtual Assistants For Types of Businesses
RealCloud Solutions specialises in aligning your business with the perfect virtual assistant, well-versed in your unique needs and industry specifics whether Real Estate & Property Management, Trades, Construction, Accounting, or Bookkeeping, our expert virtual assistants can streamline your operations and amplify productivity.
In Real Estate & Property Management, our assistants expertly handle lease agreements, repairs coordination, and tenant communication. Trades and Construction businesses excel in project quotations, procurement, scheduling, contractor liaising, and compliance management. Our assistants proficiently support Accounting and Bookkeeping operations, managing invoices, payments, financial records, data entry, and reconciliation.
Choosing RealCloud Solutions means investing in efficiency, expertise, and a hassle-free solution that propels your business growth. Let us find the ideal virtual assistant for your business today—because at RealCloud Solutions, your success is our priority.