Hire a Virtual Assistant That Builds Your Business
We provide fully qualified virtual staff to Australian businesses.
From Admin Staff, Customer Service, Bookkeepers, through to work scheduling and more…
Hire a Virtual Assistant That Builds Your Business
We provide fully qualified virtual staff to Australian businesses.
From Admin Staff, Customer Service, Bookkeepers, through to work scheduling and more…
How much better would your productivity be if you could find 20+ hours a week to focus on building your business?
Running a business is a juggling act. Between emails, admin, and keeping clients happy, it's a 24/7 grind. But what if we could show you there's easier and more cost-effective way?
Imagine cutting operational costs by up to 60% while freeing up 20+ hours to nail your deadlines. Sound like a dream? Well, it's not.
Our Virtual Assistants can handle all of your admin tasks from:
Data entry, bookkeeping, managing emails and scheduling appointments, creating reports and presentations, customer support, compliance and safety admin, general admin duties – coordinate almost anything that you need!
Let us show you how a RealCloud Solutions Virtual Assistant can revolutionise your bottom line and increase your productivity today!
Security
ISO 27001 certified Virtual Assistants ensure data security and trust
VA's offer Efficiency, Security
Security
If you're running a business in today, you already know how crucial it is to have reliable, competent staff. And you're probably also aware of the growing trend of outsourcing tasks to Virtual Assistants (VAs). The benefits are clear: reduced overhead costs, enhanced productivity, and the ability to focus on your core business objectives. But there's something just as important that often gets overlooked security.
When you hire a VA, you're effectively opening up your business to another entity. You share files, data, and sensitive information with this individual. And let's face it, in a world where data breaches and cybersecurity threats are becoming increasingly common, can you really afford to take any risks?
That's why you should never compromise on the security of your data, especially when working with Virtual Assistants. Sure, you can find a VA with great reviews and a stellar portfolio, but if they're not working within a secure framework, you're playing a risky game. To mitigate this, it's highly advisable to work with a Virtual Assistant company that is ISO 27001 certified.
You might be thinking, "ISO what now?" Well, ISO 27001 is an international standard for Information Security Management Systems (ISMS). It's essentially a framework that helps organisations protect their information through a risk management process, ensuring that data remains secure, confidential, and available when needed. And let's not underestimate that last point. Availability is key because what good is a secure system if you can't access your data when you need it?
Now, you may wonder how an ISO 27001 certification can directly impact your relationship with a Virtual Assistant. Foremost, it provides a guarantee that the company you're dealing with has a firm commitment to information security. They've put in the hard yards to get certified, which means they've established a systematic approach to managing sensitive company information. They've put controls in place. They've trained their staff. They've got it all down to a fine art, giving you peace of mind.
And let's not forget your clients. In a world where data breaches make headlines all too frequently, clients are increasingly concerned about the security of their information. By ensuring that you work with an ISO 27001 certified VA company, you're sending a strong message to your clients. You're telling them that you take the security of their information seriously. This isn't just a marketing gimmick; it's a statement of trust and professionalism that could make all the difference when they decide whether to do business with you.
Not to mention, data breaches are not only costly in terms of financial loss but also reputational damage. Imagine having to explain to your clients why their sensitive information got exposed. Not a pleasant conversation to have, is it? And the aftermath could last years, with lost business opportunities, legal issues, and the continuous effort to rebuild your reputation. An ISO 27001 certification acts as a shield, protecting you from these potentially catastrophic scenarios.
Of course, information security is not a one-time thing; it's an ongoing process. You'll want a VA company that not only adheres to these standards today but is committed to upholding them in the future. In this ever-evolving digital landscape, staying static is not an option. Constant vigilance is required, and the ISO 27001 standard ensures that certified companies are up to the task, subject to regular audits and continuous improvement measures.
So, the next time you're looking to hire a Virtual Assistant, make sure you tick off all the usual boxes—skills, experience, reviews—but add one more to the list: ISO 27001 certification. It's not just a fancy number; it's a critical factor that ensures the security and integrity of your confidential information, while also giving peace of mind to your clients.
If you want to ensure that your business runs smoothly without compromising on security, feel free to reach out to us. We're not just experts in outsourcing; we're committed to keeping your information safe. Let's take the first step towards building a secure, efficient, and profitable future for your business.
Take action now and secure your business' future. Your data deserves the best protection available.
Cost
Virtual Assistants offer flexibility, efficiency, and reduce business costs
Cost
When you're running a small business, the balance between growth and overheads is a tightrope you walk every day. Hire too few people, and you can't meet demand; hire too many, and you're drowning in payroll and benefits. But what if I told you there's a secret weapon that offers the best of both worlds? Meet the Virtual Assistant—a game-changer for businesses big and small. Let's dive into the five benefits of working with a Virtual Assistant.
The traditional 9-to-5 job structure comes with costs—payroll taxes, insurance, office space, equipment, you name it. These all add up and can be a financial drain for small businesses.
Hire a Virtual Assistant and the story changes. Virtual Assistants are independent contractors. There's no need for office space or equipment—they've got that covered. They're not rookies  either; these are skilled professionals who bring their A-game to your business, requiring no andholding. Pick one that aligns with your business needs and get cracking.
Let's be honest—traditional employees, whether full-time or part-time, are a fixed cost. Regardless of how much work there actually is, they get paid. And when business is slow, this setup can become a financial strain.
Virtual Assistants, however, are the epitome of flexibility. Virtual Assistants are no 9-to-5ers. Working outside of the usual hours is helpful for businesses that need to provide customer service or have tight deadlines. And since many Virtual Assistants work across multiple time zones, you might wake up to find tasks completed, emails answered, and orders processed—all while you were sleeping. Talk about cost-effective productivity!
Anyone who's worked in an office knows how easy it is to get distracted. From a quick chat by the coffee machine to extended lunch breaks, productivity often takes a hit. Virtual Assistants, on the other hand, are masters of time management. They know their reputation is on the line with every task they complete. Working remotely, they're not lured by the usual office distractions, making them far more efficient.
Employee turnover is a hidden cost many business owners' underestimate. You're looking at a process that can cost up to 33% of an employee's annual salary. That's not just in direct costs like recruitment but also in the lost productivity during the transition.
With Virtual Assistants, that cost is non-existent.  And to make sure your Virtual Assistant relationship is as smooth as possible, some companies, like RealCloud Solutions, offer Account Managers to mediate and ensure both parties are happy, saving you even more in potential lost productivity.
So, ready to take the plunge and give your business the competitive edge it deserves? Utilising a Virtual Assistant is not only smart but essential in today's fast-paced business landscape. And remember, you're not going it alone; our local account managers are there to help onboard your Virtual Assistant seamlessly into your business operations. It's time to work smarter, not harder. The first step? Reach out to us today to find the Virtual Assistant that's the right fit for you. You won't look back.
Scale
Virtual Assistants optimise efficiency for business scaling and growth
Scale
In the world of business, the journey to success often comes down to a mix of hard work, strategy, and the age-old conundrum of figuring out how to do more with less. A Virtual Assistant could be the solution to boost your business growth while you're figuring out the conundrum.
Maybe you are drowning in administrative tasks, your day is filled with endless emails, back-to-back appointments, and managing customer relations. At the same time, your business needs you to focus on high-value tasks like strategising for growth and improving sales. It's a tug-of-war between working in the business and working on the business.
A VA can efficiently handle back-end administration, providing you with that much-needed breathing space to focus on scaling your business. It's not just about delegation; it's about smart business management. So, how can a Virtual Assistant help you scale quicker for growth?
Foremost, VAs are adept at streamlining operations. They have the skills to automate repetitive tasks that often consume a significant chunk of your time. This automation is helpful because it allows you and your team to focus on more important tasks that require creativity and critical thinking. Imagine not having to fret about scheduling appointments or tracking bills and accounts. A VA can handle those chores, ensuring the seamless functioning of your back-end operations.
Also, VAs come from incredibly diverse backgrounds. They bring a wealth of knowledge and skills to the table, often in areas you didn't even know you needed. Perhaps you've been mulling over the idea of regular blogging to boost your online presence but can't find the time. A VA can not only manage but also create compelling content. They can facilitate business growth in areas you might not have initially considered, helping you discover new avenues for expansion.
Speaking of content, let's not forget the essential task of social media marketing. A competent VA can run your social media accounts, ensuring regular posts, and updates, and even engaging with your audience. You get to maintain an active online presence, crucial for brand recognition, without lifting a finger. And if you're in the early stages of business and want to keep your team lean, VAs can handle filtering job applications and recruiting tasks as well.
Now, the value proposition goes beyond just back-end operations. A Virtual Assistant can directly contribute to your bottom line. From handling payments to assisting with sales, their role can be as dynamic as your needs. Your VA can track leads, manage customer databases, and even upsell or cross-sell your products or services to existing clients. In essence, they can become an integral part of your sales engine.
At the end of the day, a Virtual Assistant offers flexibility, skill diversity, and the gift of time—ingredients that catalyse quick scaling and business growth. With back-end tasks capably managed, you can dive into strategising, innovating, and capturing new markets. You can finally break free from the shackles of routine operations and aim for the stars.
So, what's your next move? Continue juggling tasks and stretch yourself, or bring in a Virtual Assistant and steer your business toward rapid growth? The choice is yours, but we know what the smart choice is. Isn't it time you stopped working in your business and started working on growing it? Invest in a Virtual Assistant today and give your business the advantage it deserves. Your future self will thank you.
Productivity
It's been statistically proven that remote work boosts productivity
VA's Enhance Productivity
Increased Productivity
Picture your business as a machine—a complicated clockwork where every gear, spring, and lever works in harmony. Now, imagine one of those gears is not turning as quickly as it should. What happens? The rest of the mechanism slows down; the hands on the clock drag, and suddenly, time is not on your side. Just like that intricate clockwork, your business demands optimal efficiency to keep ticking smoothly, and a virtual assistant could very well be that missing or underperforming gear that you need to get back in sync.
Although the 9 to 5 office workday still exists in many companies, modern society has reshaped how we work and search for employment. The virtual revolution is upon us. As of now, more than 50% of workers don't work from the office for at least 2.5 days or more, taking advantage of remote work policies. Why is this shift happening, you ask? Simple—it's been statistically proven that remote work boosts productivity. In fact, 85% of virtual workers report feeling more productive when working from home. It's akin to giving a long-distance runner the ideal pair of running shoes; they're more comfortable, they perform better, and they're likely to cross the finish line faster.
Virtual assistants typically operate from the comfort of their own homes. This isn't merely a lifestyle choice; it's an efficiency powerhouse. Home, for many, is a sanctuary. It's a place where they can control their environment and, as a result, their productivity levels. They have more time to manage both work and personal tasks with a level of efficiency that's hard to achieve in an office buzzing with distraction. It's like a gardener having all their tools and seeds in one place; they can plant, water, and nurture without wasting time looking for a misplaced spade or packet of seeds.
The data reinforces this concept further; remote workers generally find fewer distractions at home. If the office is a bustling city market with myriad stalls vying for your attention, then home is your personal library—quiet, controlled, and conducive to deep work. The result is a laser-focused approach to tasks, where virtual assistants can zero in on what needs doing without the constant tap on the shoulder or the allure of office gossip around the water cooler.
But let's clear a misconception while we're at it. The term 'virtual assistant' may conjure an image of a faceless administrative drone doing mundane tasks. But modern VAs are anything but that. Nearly 60% of virtual assistants are college graduates, and their skill sets have evolved far beyond mere administrative support. Think of them as Swiss Army knives, versatile and multi-functional. They can handle responsibilities ranging from social media marketing to customer support and more.
In many ways, virtual assistants are like the chameleons of the professional world. They adapt and blend into whatever role or task you need them to take on. One moment they're answering customer emails, the next they're managing your social media posts, and right after, they're helping you draft that crucial business proposal. They don't just fit into one box; they reshape the box.
By now, you might be thinking, "Alright, I get it. A virtual assistant is beneficial. But how does this help me make my decision?" Here's your call to action: take a look at your business machine, identify the gears that aren't turning as they should, and consider filling those gaps with a skilled, versatile virtual assistant. Not tomorrow, not next week, but now. Because in a world that's constantly moving, you don't want your clock to stop ticking.
Do what you do best,
and let a VA take care of the rest!
Do you have too many emails and tasks that stop you from growing your business? It's time to take control and delegate so you can concentrate on what you do best.
Boost your business productivity and reduce costs with a virtual assistant tailored to your business needs with ongoing local support. Harness the power of skilled professionals at a fraction of the cost of an in-house staff member.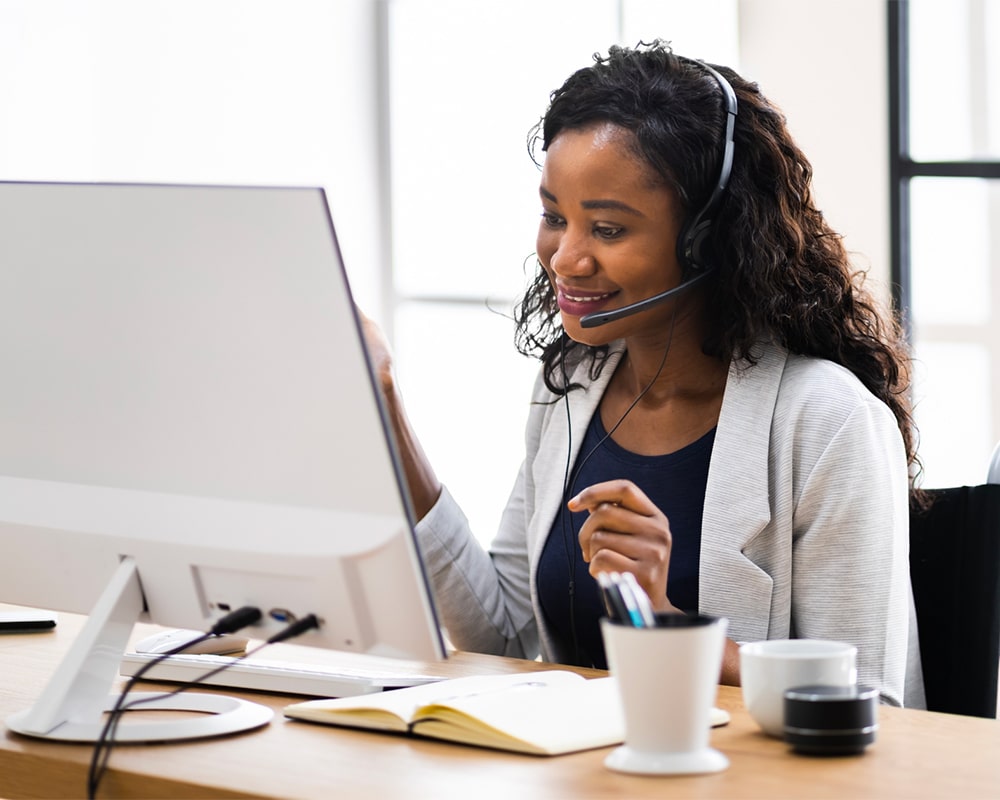 Why Choose A Virtual Assistant
Easily scale your operations to meet your business needs.
Our VAs are experts in admin tasks, sales growth, and business process mapping.
Say goodbye to overhead costs like office space and benefits.
From part-time VAs to an entire outsourced department, we've got you covered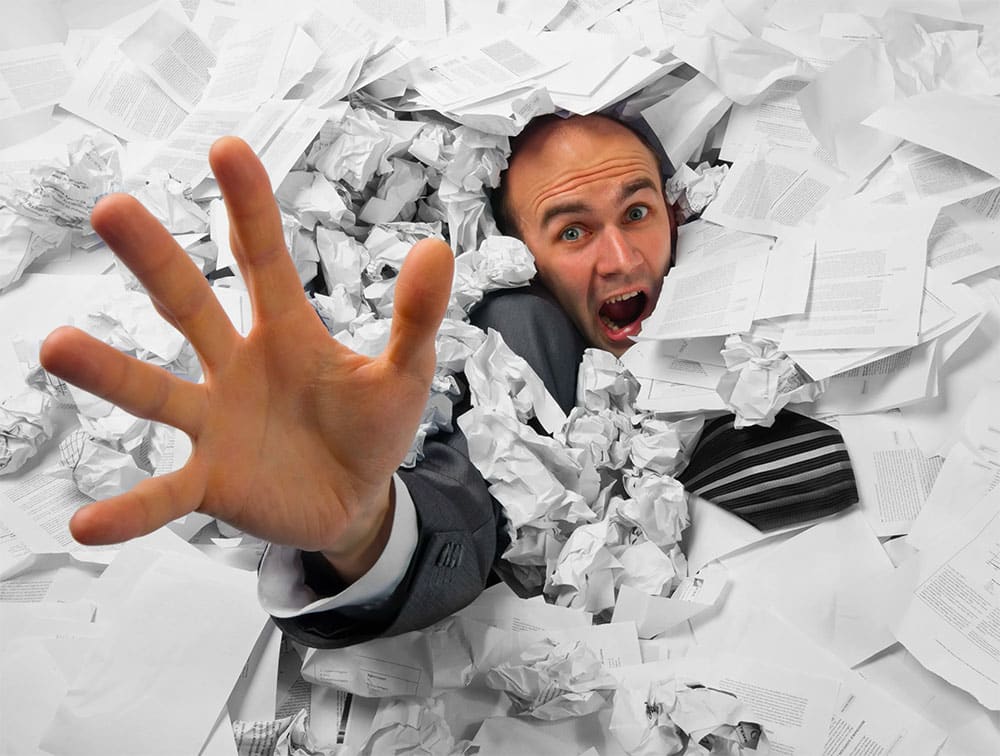 Are you drowning
in administrative tasks?
Struggling to focus on your core operations? Welcome to a hassle-free, high-performance solution tailored to your specific business needs.
You're not just getting a VA; you're getting a highly productive staff member.
So, how does it work? Once you tell us what you need, our experienced team will then source screen, and pre-interview potential candidates, ensuring you get the only the best qualified person for your role.
Once you've picked your ideal virtual assistant, we get them prepped, set up, and business ready.
Not sure what you need, we can help too. We can review your business processes, and steer you towards where you need to be to increase business productivity and future growth.
Talk to us today and see what specialised Virtual Assistant support can do for you.
Since we employed a VA to handle our office admin, paperwork, scheduling of jobs, etc, I now have the flexibility to be on the tools when I have to be and the freedom to drop in at our various job sites, knowing that I don't have hours of paperwork waiting for me when I get back to the office.
500+
Trusted by over 400 businesses
Virtual Assistants
For Types Of Businesses
RealCloud Solutions specialises in aligning your business with the perfect virtual assistant, well-versed in your unique needs and industry specifics whether Real Estate & Property Management, Trades, Construction, Accounting, or Bookkeeping, our expert virtual assistants can streamline your operations and amplify productivity.
Scheduling and Answer Phone Calls
Accounts payable and receivable
Compliance and safety admin
Real Estate & Property Management
It All Starts With a consultation!
Let us find the ideal virtual assistant for your business today –
Because your success is our priority.
Suite 113, Shop 3/156 Boundary St
West End Queensland 4101
Australia
hello@realcloundsolutions.com.au