Work From Home Modelling
Empower your team to work efficiently and collaboratively from anywhere!
Why?
Work from home modeling refers to the practice of allowing employees to work remotely from their homes or any location outside of the traditional office environment. It involves establishing a framework and infrastructure that enables employees to effectively perform their job duties while maintaining productivity and collaboration through remote work arrangements.
To successfully manage a remote team, you need to take a different approach compared to managing people in the same physical workplace. The key is to build trust and maintain effective communication. Trust your team members to complete their tasks and communicate with them regularly to establish priorities, clarify expectations, and preserve your team's culture. This will help drive desired outcomes and ensure engagement, collaboration, and employee satisfaction.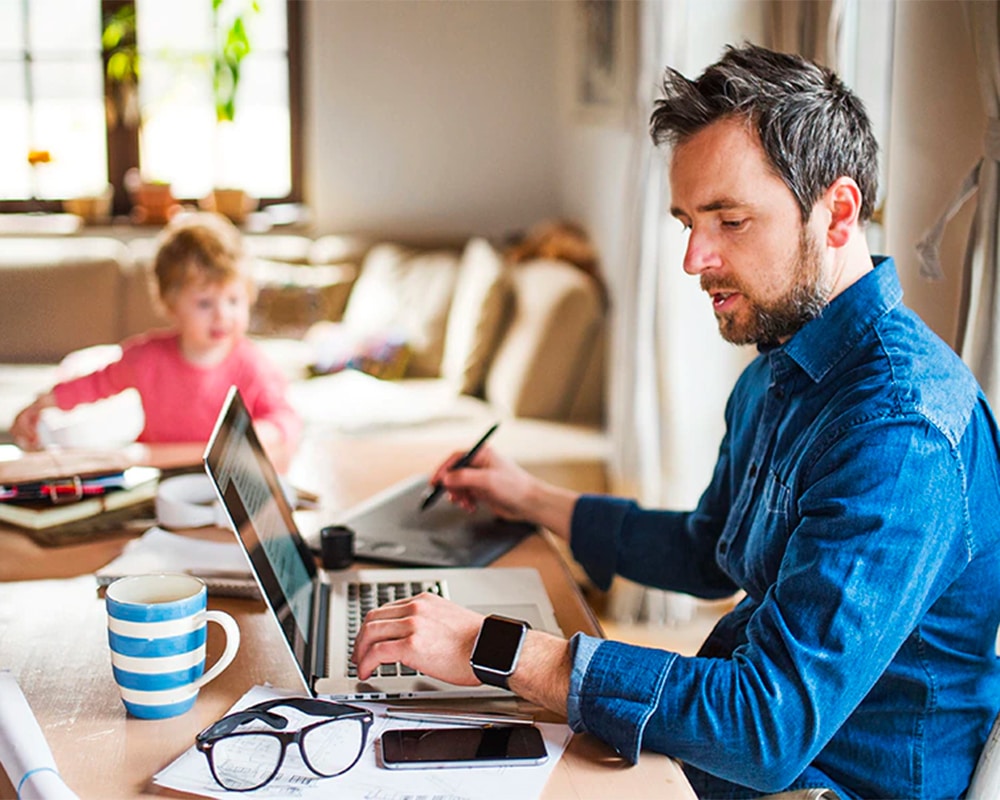 Work From Home Framework that enables enhances productivity, and maintains effective collaboration within your business.
The Benefits
RealCloud Solutions support businesses in setting up a work from home framework, and effectively manage staff by offering the following steps:
Needs Assessment: We conduct a thorough assessment of your business requirements, workforce dynamics, and operational processes to understand the feasibility and suitability of work from home arrangements for your business.
Technology Infrastructure: We help you identify and implement the necessary technology infrastructure to support remote work, including secure network access, cloud-based collaboration tools, and communication platforms. This ensures seamless connectivity and effective communication between team members.
Policy Development: We assist in creating clear and comprehensive work from home policies and guidelines that outline expectations, responsibilities, and protocols for remote work. This helps establish a structured framework and ensures consistency across the business.
Training and Support: We provide training sessions and resources to equip employees with the skills and knowledge required to effectively work from home. This includes training on remote collaboration tools, time management techniques, and cybersecurity best practices.
Performance Monitoring: We help clients implement performance monitoring systems and metrics to track productivity and ensure accountability in a remote work environment. This enables managers to assess individual and team performance and identify areas for improvement.
Employee Engagement: RealCloud Solutions offers strategies and solutions to foster employee engagement and maintain a strong team culture in a remote work setting. This includes regular virtual check-ins, and communication channels to promote collaboration and employee well-being.
Continuous Improvement: We provide ongoing support and evaluation to refine and optimise the work from home framework based on feedback and evolving business needs. This ensures that the remote work model remains effective and aligned with your business's objectives.
By partnering with RealCloud Solutions, clients can benefit from our expertise in implementing work from home models. We offer comprehensive support to establish a robust framework that enables remote work, enhances productivity, and maintains effective collaboration within your business.