What to expect at the Real Results Workshop
Real Results is a hand-on workshop where we explore Efficiency through Outsourcing and Technology.
Over the 2.5 hours you'll hear from 5 different industry experts where they'll share step by step details on the changes they have made along with the exact improvements through sharing details and numbers.
This is a 'No BS' factual sharing where you'll leave understanding what worked well and how you can apply it to your business.
Date And Time
Wednesday 27th November 2019
1:00 pm – 3:30 pm AEST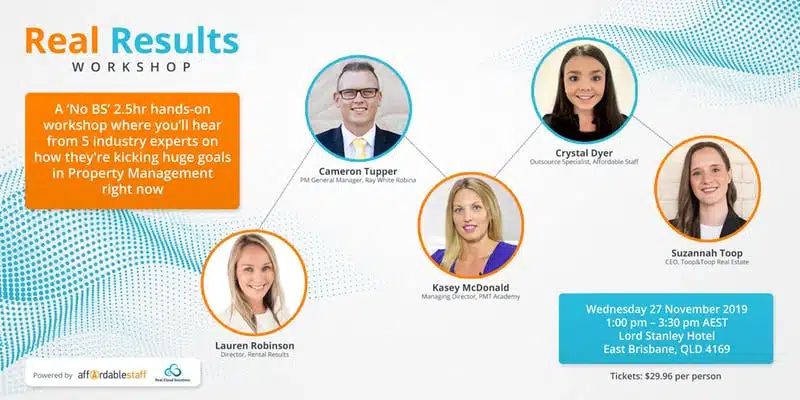 Date And Time
Wednesday 27 November 2019
1:00 pm – 3:30 pm AEST
Location
Lord Stanley Hotel
994 Stanley Street East
East Brisbane, QLD 4169